---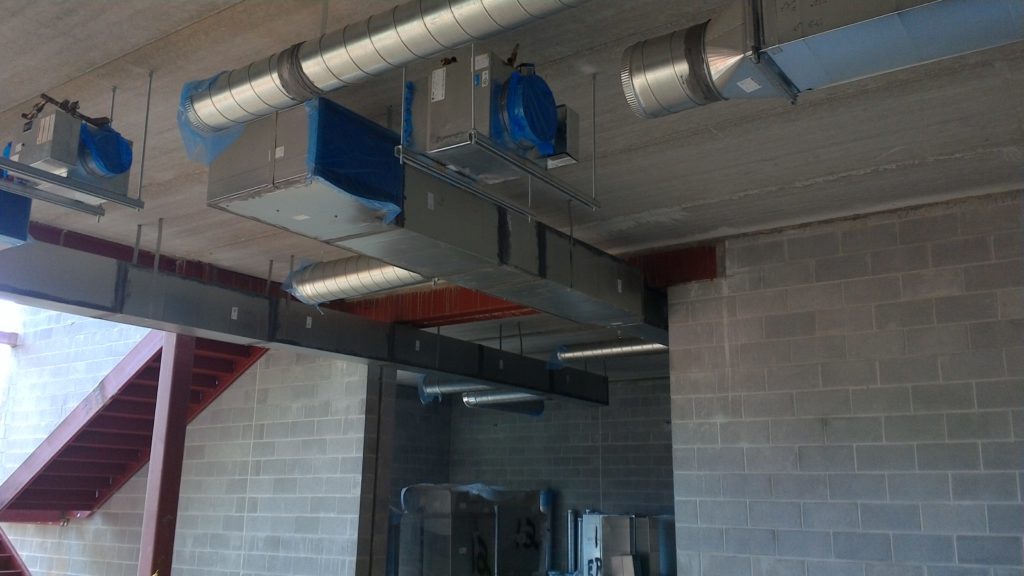 Our sheetmetal division is proud of its modern facilities for fabrication. Power equipment such as sheers, brakes, and rolls enable our technicians to fabricate a wide range of shapes and structures.
If you need liquid tanks, structural steel work, gutters or flashings, let Pettus Plumbing and Piping, Inc provide them for you. We can do light and heavy gauge duct work, high, medium, and low pressures, welded, and locked fabrication. Whatever the need, for industrial or commercial situations including multi-story projects, our fully equipped sheetmetal shop gets the job done.
When you call PETTUS, your satisfaction is guaranteed. Our certified welders are quality craftsmen who take pride in their work. Most are trained through our apprentice programs. And as with anything PETTUS does, you'll get our one year guarentee with follow up calls by our service department.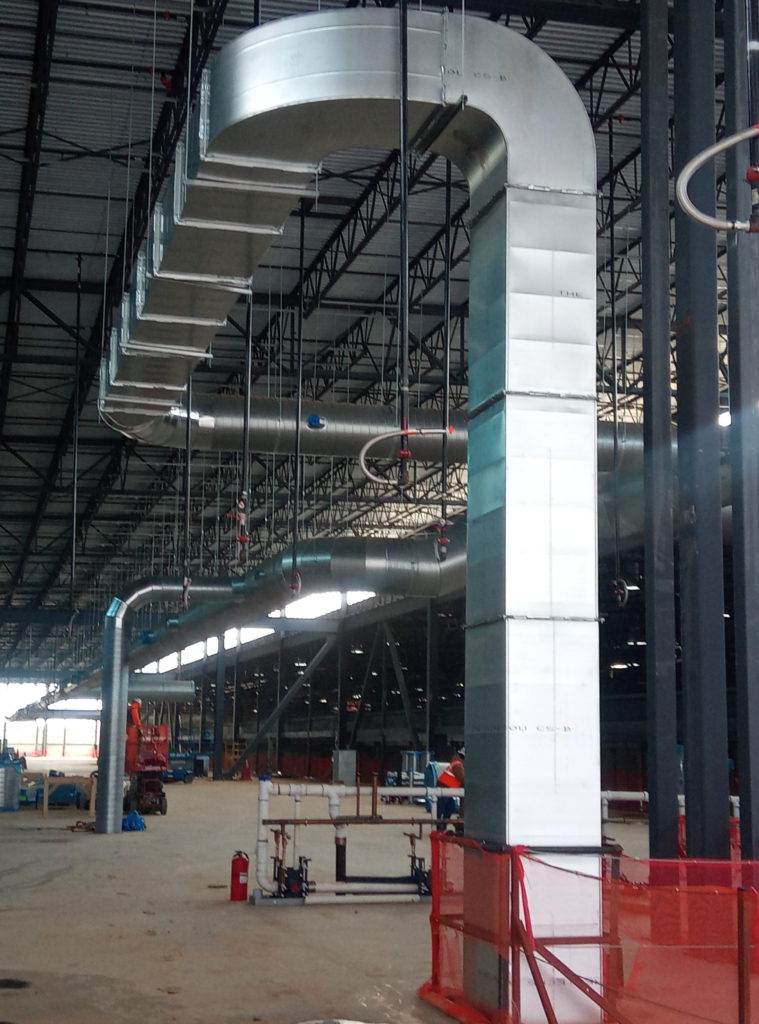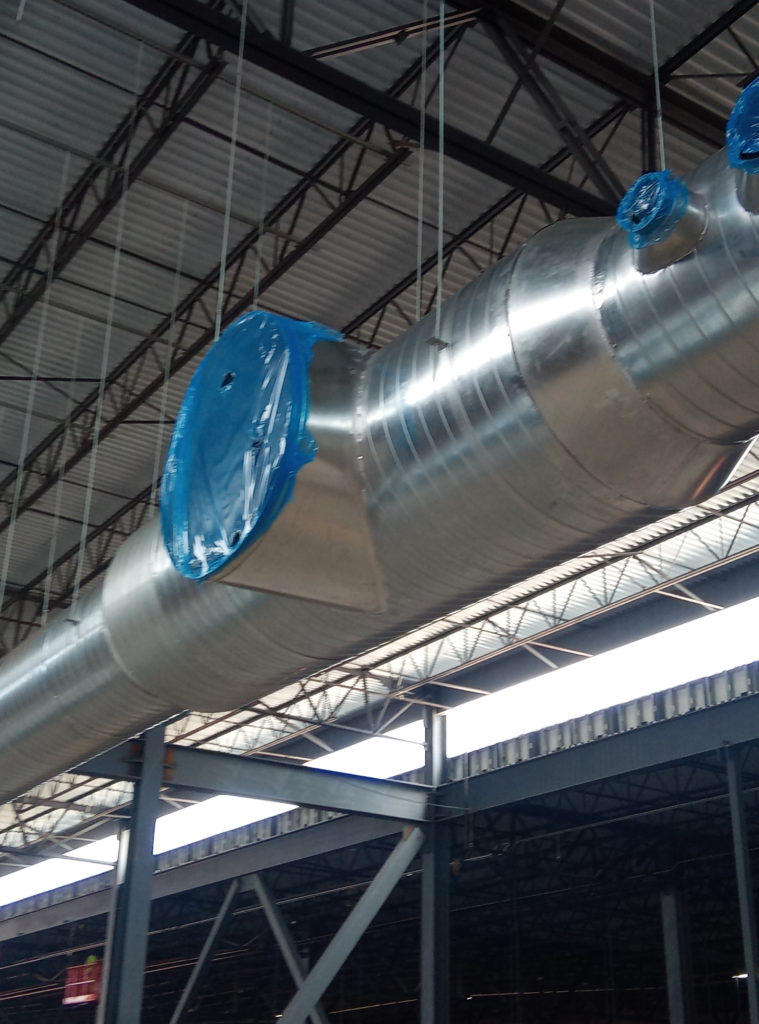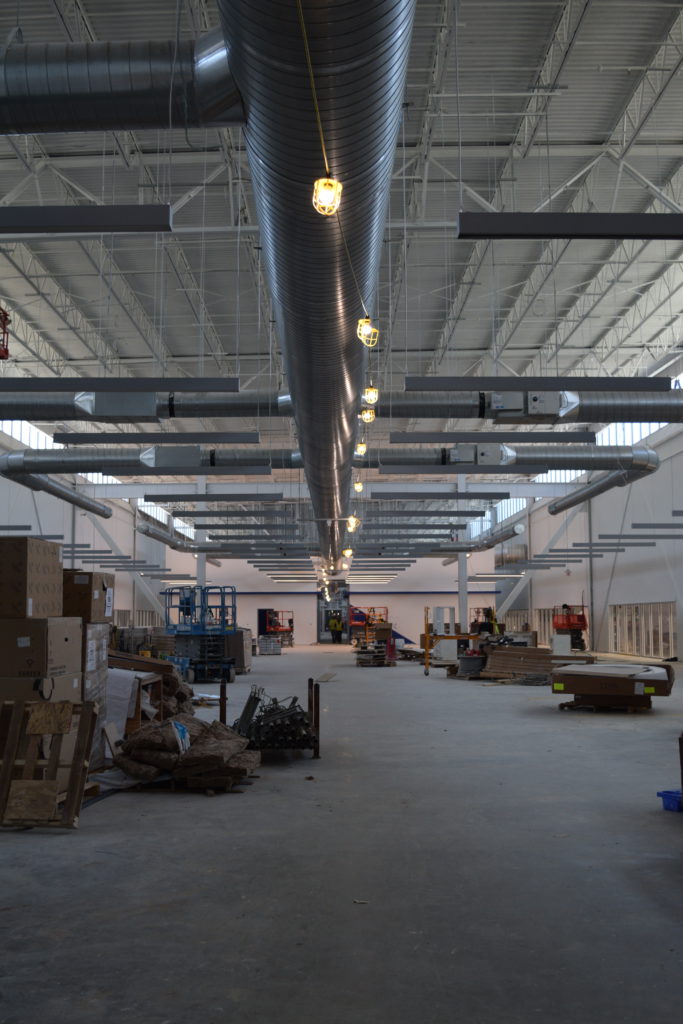 Typical situations call for Pettus Plumbing and Piping, Inc to work with outside architects and engineers. PETTUS can meet any challenge, even helping engineers with new ideas that push us to the cutting edge of technology.
In other situations, PETTUS' customers take advantage of our Design/Build concept. Under this concept, our customers simply describe their needs and expectations and PETTUS builds the solution with consideration to all applicable codes and standards.
PETTUS can see any job through, from rough draft, to permanent draft, to completed project. We can provide engineering from the ground level up, shortening the design-to-construction phase and eliminating the traditional delays that may arise in bidding and rebidding jobs. This approach allows for single-source responsibility and avoids the problems that might otherwise arise from working with a variety of outside consultants.
The PETTUS Design/Build concept saves time and money. Our team of experts can provide creative solutions that meet your requirements and establish absolutely the most reliable schedule for the completion of each project.
PETTUS can design it. PETTUS can build it. And PETTUS will guarantee it!