---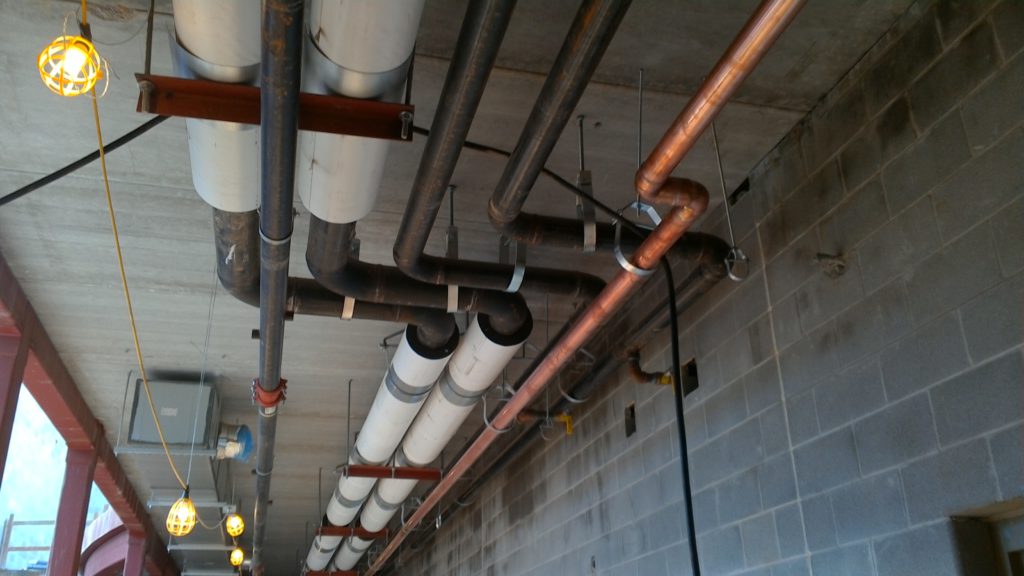 Pettus Plumbing and Piping, Inc has achieved success in the mechanical contracting business by applying the same principles which have been responsible for our growth in the plumbing industry. We are dedicated to offering quality mechanical contracting services at reasonable prices.
The piping of PETTUS is committed to providing competitive estimates on process piping for industrial and commercial projects, including multi-story projects.
Our HVAC division is supported by our mechanical experts' knowledge in the areas of chill water and hot water piping. Once the heating and cooling duct work is arranged, PETTUS can meet your needs. We have helped many of our customers comply with EPA regulations by completing such projects as waste water pipe fabrications.
All work completed by Pettus Plumbing and Piping, Inc meet, and often surpass EPA standards. Everything we do is thoroughly tested. Each project is in accordance with city codes and regulations for city inspection.
If your needs are in the area of Retrofit, consider Pettus Plumbing and Piping, Inc for the job. We can remove old equipment which does not function efficiently and replace it with improved systems designed to meet your needs more effectively.
PETTUS professionals are also prepared to assist if your needs are in the area of Pneumatics. Our success in this industry has particularly been based through our offices in Mobile, Alabama and Nashville, Tennessee.